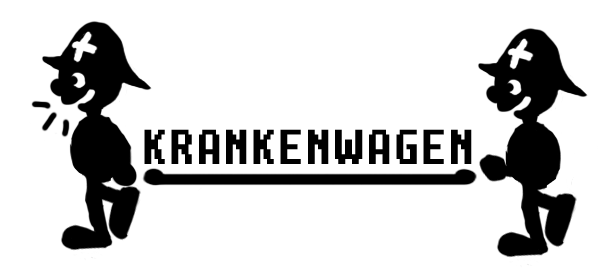 Krankenvagen
Since people are getting injured, you paramedics will have to accomplish your duty.
The city of Berlin is mysteriously plagued with a strange spontaneous fall syndrome and the streets are full of roadhog and garbage. As a fast and skilful ambulance driver, your mission will be to save all those clumsy berliners!
About the game
Krankenvagen is a game produced in 3 day and a half during the Godfather Game Jam 2022 and made by 7 IIM students, from different classes.
In this Arcade game, you will have to reach the other side of the street without getting hit by the obstacles in order to bring back as much civilians as you can!
Controls
Use Q & D to move right or left with the best timing!
Game Features
° Discover or Re-discover the gamefeel of the originals Game&Watch series
° Enjoy an faithful and oldschool artistic direction
° A simple gameplay easy to master
° Two different games in one
The team
- Rioux Sebastien - Game Art
- Alliaume-Desnoues Liam - Producer
- Romain Malka - Game Prog
- Julien Da Silva Soares - Game Prog
- Parvillier Vincent - Game Design
- Buffo Lisa - Game Design
- Mebrek Samuel - Game Art
Download
Download
Team 28 - Game And Watch Ambulance.zip